Mojojojojojo

Each week we showcase a selection from a creative's body of work in the fields of graphic design, illustration, photography and video.

This week it's a collection from Manchester based music photographer Joanna Bradtke / Mojojojojojo.

*All work is chosen and supplied by the creative


Big Theif

My name is Joanna Bradtke, mainly known as Mojojojojojo a music photographer based in Manchester. I'm a resident photographer for a music venue Yes and gig promoters Now Wave.

I got my first camera for £3 from a charity shop. It was Olympus AZ 300 Super Zoom that I'm still using and can absolutely recommend it. I started bringing a camera with me to all the shows. At the time I was working as a bartender and one day one of my managers asked me if I wanted to go to the unofficial party of the new music venue in Manchester. So yeah I went over, took some photos and posted it on my instagram and to be honest this is how everything started. My schedule was really intense. First work for around 8-10 hours after going to the city to develop photos from the previous night, taking photos at Yes. Obviously I was tired but at the same time I was finally doing something that I was pretty good at and it made me really happy.

Photographing live music helps me a lot with my recovery from childhood trauma. I'm probably feeling the most confident in a photopit around colourful lights.


Akua
Hand Habits
Julia Bardo
Sharon Van Etten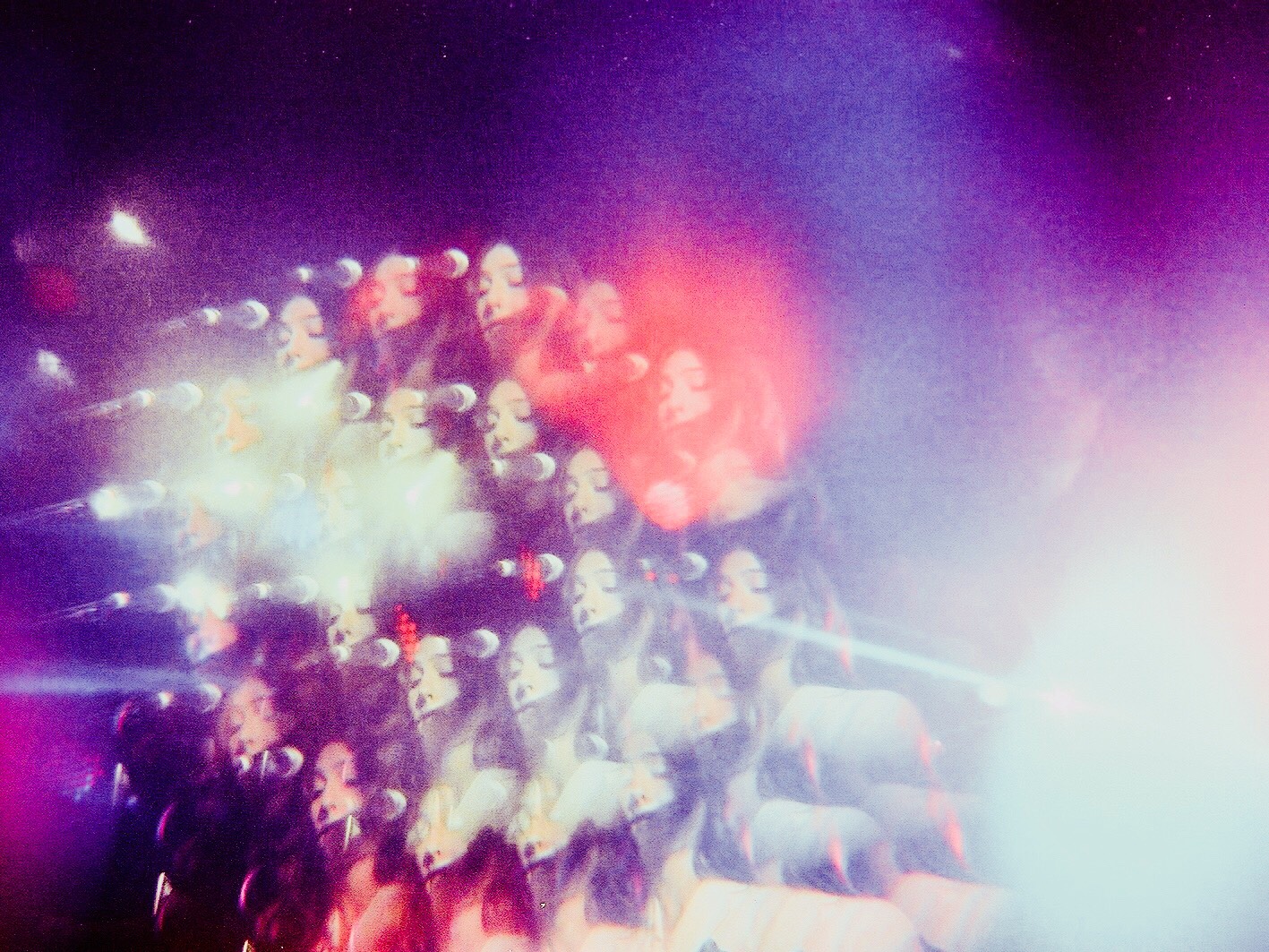 Weyes Blood

I've just got new camera that I've had no idea how to use. As a true libra I decided to try it at a really important gig to me. It's definitely one of my best photos. The kaleidoscope effect came over from a lens of cheap ebay glasses. I'm always trying to connect my feelings with the performance through my photos. And to be honest this photo shows how I'm feeling every time I'm listening to Titanic Rising.



The Murder Capital
Better Oblivion Community Center
Christine And The Queens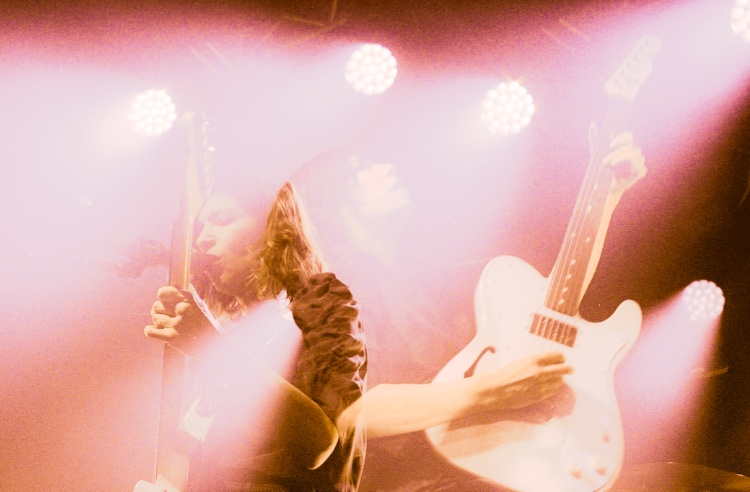 Sleater Kinney
@mojojo.jojojo
mojojojojojo.com