People, Places & Programmes:
Saffron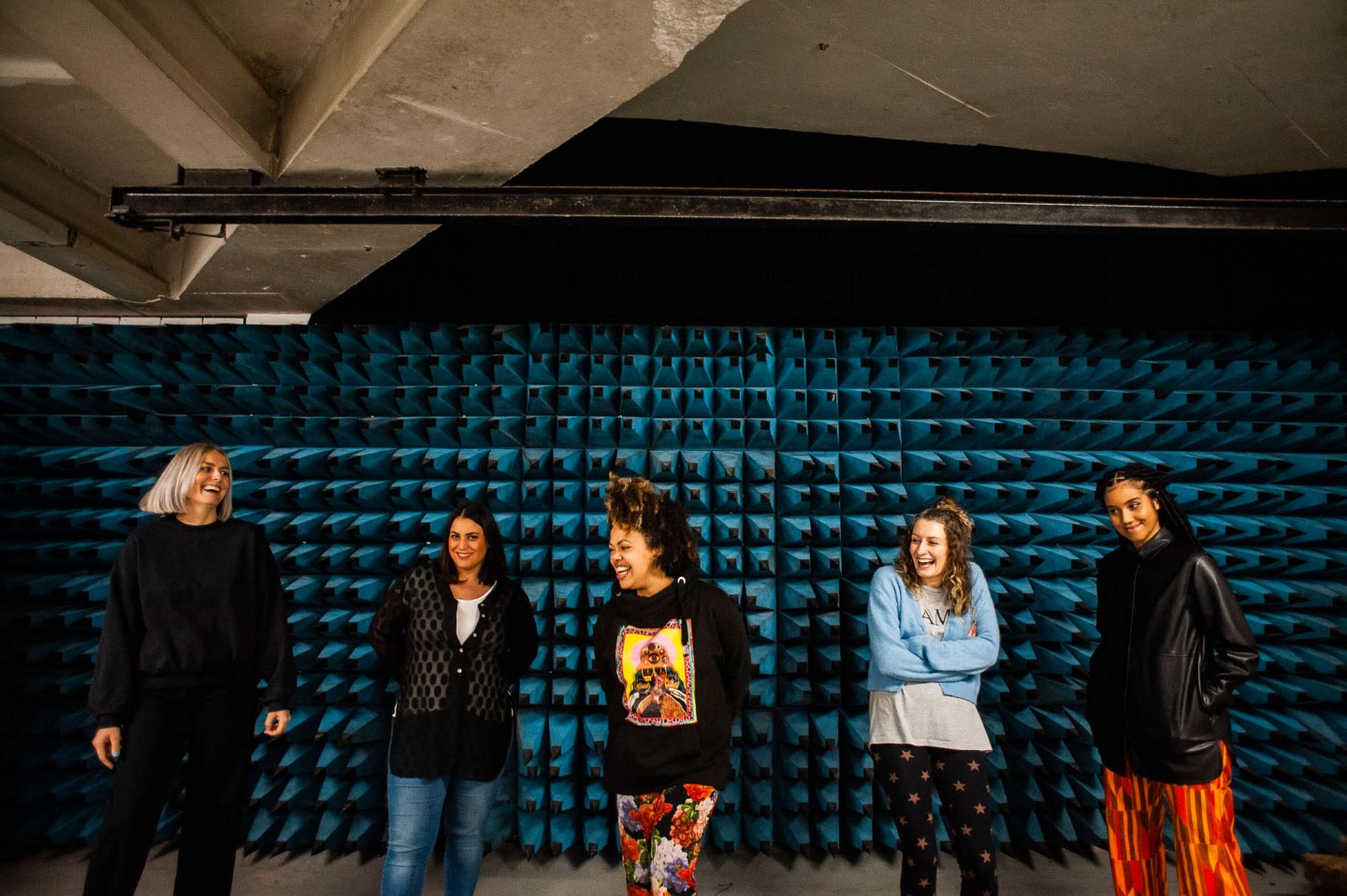 Photo Credit : Ash Reynolds

2020 seemed like a pivotal moment across the music industry, with the death of George Floyd acting as a catalyst for change when it comes to recognising the need for diversity in all its forms, but it's hugely important to acknowledge the people and companies who had been doing the work many years prior to that collective awakening.

Staggeringly just 5% of the music tech workforce are women and since 2016, Saffron has been operating as a social enterprise looking to redress the balance.

Fast forward to 2021 and the team now runs music tech introductory courses, mix nights, a record label, digital members club and an artist development programme. All this is interspersed with community work, talks and funding initiatives designed to empower those who have been marginalised in the industry to forge their own careers.

Like ourselves, Saffron are also one of the partners at this year's Roundhouse Rising Festival, taking over on Saturday 23 October. So we thought this would be as good a time as any to catch up with founder Laura Lewis-Paul to talk about the development of Saffron over the years and how gender, race and class intersect when it comes to access.



Firstly, tell us about the origins of Saffron, how it started and its main aims.

In 2015 Saffron started as a record label that supported young women into the music industry.

Our mission gradually changed as we reflected on the question of where the deepest need for change was when looking at the gender imbalance in music. This then stemmed back to the fact that women and gender non-conforming people were so poorly represented in the music tech landscape specifically.

The stats for professional music producers are staggeringly low, comprising just 2.6% women and less than 1% of them are 'women of colour'. There are not stats available for non-binary and gender non-conforming people.

So, in 2016 we pivoted our business model to start to address the need for this change and began Saffron For Sound (music production and sound engineering) and Mix Nights (DJ) courses in Bristol. My background lies heavily in community engagement and reactive alternative education, so this combination seemed to be the right direction for the company to go in in terms of how we support women and non-binary producers, engineers and dj's in music tech.

We have since been on a journey to change music tech spaces, how people interact with them and who predominantly dominates recording, mixing and mastering studios. We want to end outdated environments that breed toxic cultures from micro aggressions to harassment and instead create places that are inclusive, creative and collaborative, giving women and gender minorities more power and creative control over their music and professional careers.

How we do this:

Increasing engagement with women and gender minorities from non-white, non-middle class backgrounds.
Increasing accessibility for those with different physical or neurodiverse needs
Improving access by providing funded places on our courses for those who need financial assistance
Elevating diverse role models
Working with local communities and nurturing their independent music scenes

Our programs include:
Music tech workshops, music production, sound engineering, radio production and DJing for women and non binary people.
Our latest artist development program- see here, which is specifically for Black artists
Our online members club which runs various monthly music tech workshops for folks worldwide
My soon-to-launch 'Power Up' project which is to set up a consultancy called Culture Change, which supports music tech companies to create change and an environment that encourages inclusivity .
Tell us about the courses you run and what you currently offer to those interested in starting a career in music tech.

Our Music tech education (Saffron for Sound and Mix Nights ) are now running in Bristol, London and Nottingham.

Saffron For Sound are six to eight week long music tech introductory courses, covering either music production or studio and live sound engineering. Saffron For Sound courses are a good starting point for aspiring producers and engineers, complete beginners looking for a new creative hobby, or artists that want to take more control of their careers by gaining greater technological understanding. They are also great for DJs looking to expand their skills and knowledge base.

Mix Nights is Saffron's dynamic DJ initiative, allowing women and non-binary people to develop DJ skills in an encouraging, safe and welcoming environment. Each nine-week course culminates with a showcase at a local venue, where the DJ graduates are given the opportunity to play their first set in public. To build further visibility and community we also host Open Decks sessions, MN Series club nights and have a Noods Radio residency.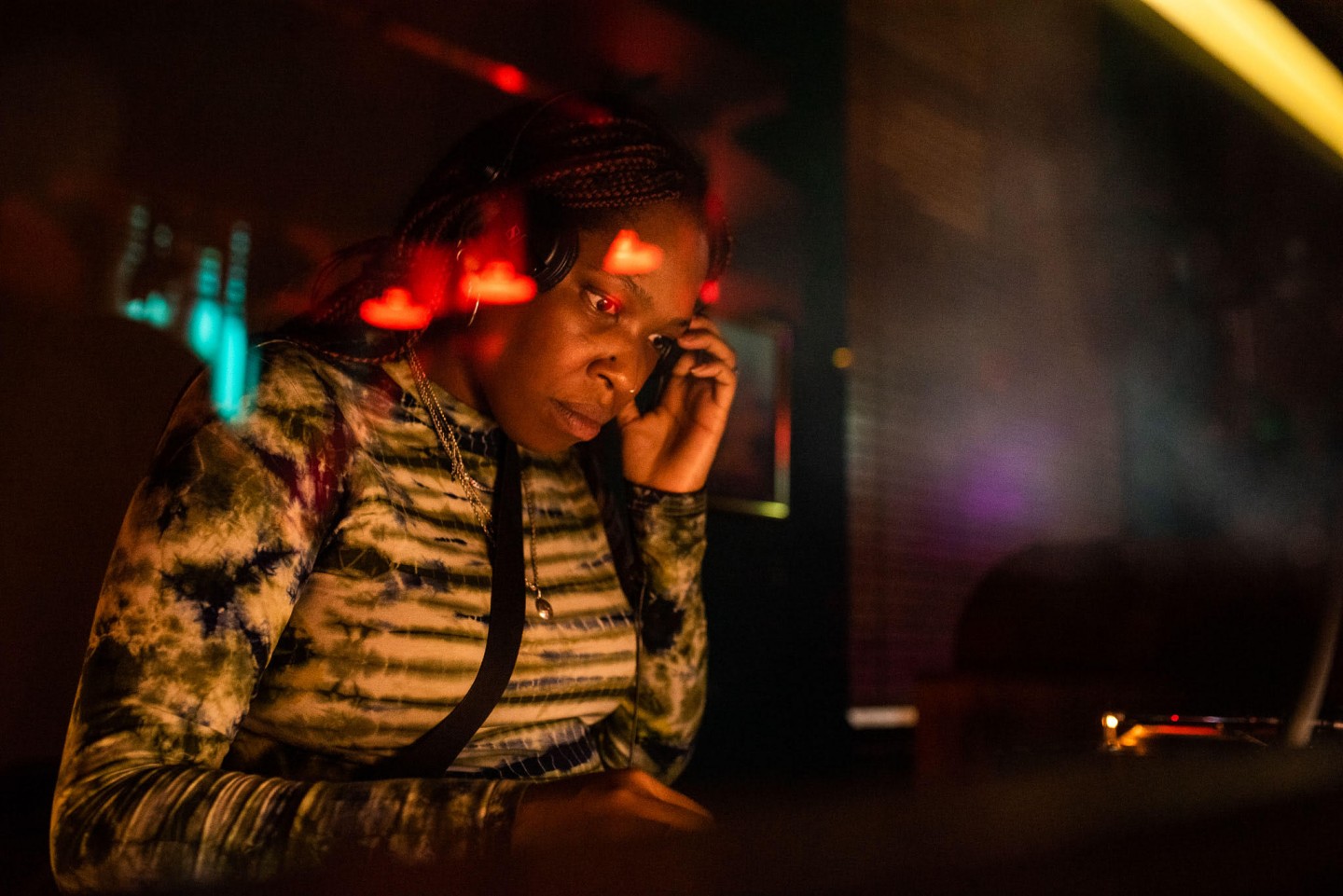 Photo Credit : Ash Reynolds

This year we launched our new Radio & Broadcasting course in partnership with Noods Radio. Over the course of eight weekly sessions, women and non-binary people build up the skills and confidence to develop their own radio show. We also have brilliant tutors and guest tutors such as Manami and Nabihah Iqbal.

Artist Development - This is our longest running project and what we initially started Saffron with. Supported by the PRS Foundation as one of their Talent Development Partners, Saffron works with three emerging artists each year. We provide them with industry mentoring, bookings support, access to our music tech courses and the opportunity to record and release their music through our own label. This year we are running the same program for Black women as there is such a large disparity in specifically the music tech industry. We are running this in partnership with MSCTY.

Springboard is an exciting project for 2021 that has been funded by the Youth Music Incubator fund. This 10 month long initiative is providing 7 young women and gender non-conforming people (age 18-25) to receive a grant of £1,000-£3,000 that can be used to fund their very own music-based project.

Saffron Members: Our members club provides year-round tools and opportunities for women and non-binary people to connect, learn and grow in music tech. The repercussions of COVID compelled us to look at more concrete methods of digitally supporting our global community, as well as ensuring a sustainable future for our organisation. Over 350 people worldwide have interacted in the club and members and hosts alike have shared knowledge and insights about their local music scenes - from Pakistan to NYC, Tunisia to London and Toronto to Uganda. Special guests in the live sessions have included the likes of KeiyaA, Loraine James, Jennifer Decilveo, Mor Elian, Gina Jeanz, Kampire and Peach.

And finally, 7 Days of Sound: This was a digital event in Jan 2021 which comprised various online sessions for people globally to attend, every day for a whole week. We are currently planning the 2022 edition, so stay tuned for news!


What do you think the biggest barriers to access for women wanting to work in music tech are and how can the industry begin to break them down?

I think there are multiple layers to this question, as there often can be when it comes to systemic injustices within society and/or a specific industry.

But as we know, the Annenberg Inclusion report has raised some pretty stark statistics on how many women are in the music tech industry. So I think the biggest barrier is about being a minority. It can be so exhausting to go into a space where people treat you differently, don't understand you and the producer/engineer/artist setting can be a breeding ground for systemic toxic behaviours, leaving you with examples of harassment, bullying, racism and sexism. No one should have to compromise their wellbeing to go into a creative work space or any work space.

You want to be in a space where people support and elevate one another. I think this can come from when there is not a majority of one demographic in one space as this gives the opportunity for the systems of power to be broken down. If there are lots of different people in one space it means you are continually learning and challenging some of the unconscious biases that we hold in our society and beyond. We don't feel that the dominant person(s) are the ones that hold all of the power and therefore that is what we need to be to succeed.




Another big barrier to consider is the music tech educational landscape. This similarly to the industry has very low statistics of women studying production and audio engineering courses. So in an education setting it can be very difficult for young women to want to put themselves in potentially intimidating situations with majority male peers.

It's important to build meaningful long term relationships with our partner educational institutions that offer music tech in their further and higher education settings. We strive to change these spaces by bringing through more diverse demographics of people on our short courses and starting to normalise people traditionally seen as 'other' behind a mixing desk. This has proven to be particularly effective in our longstanding partnership with DBS in Bristol - we've had a measurable impact on their student intake over the past 4-years, with more women joining each year to study there full-time, having first started on one of our intro courses.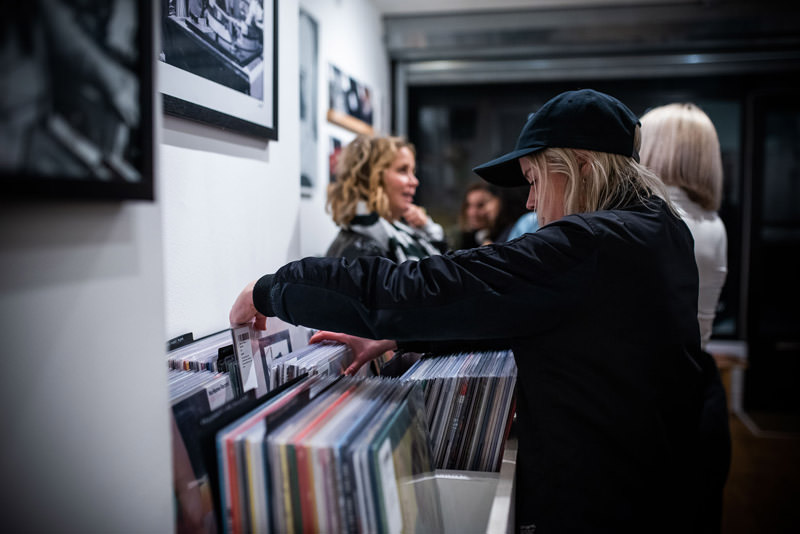 Would you say the gender disparities within music tech are particularly pronounced or is it a reflection of an issue that is widespread across the industry?

If we were to look at the creative industries as a whole I think we will often see that there are heavily populated gendered roles in certain areas.

In the wider music industry a lot more diversity in gender and race can be seen, however on a closer inspection it will show that there are areas in which are stereotypically more male, or more female, for example there may be more women in front facing roles and middle management, but the decision making and exec roles are held by men, this can be seen in the wider creative industries and can also be a representation of society as a whole.

The thing is, gender stereotypes are deeply ingrained in our society, I see it with my little girl who is 2.5 years old and we offer her very diverse toys, clothes etc and yet what she chooses is Frozen, which we have never even seen, or asks to have long hair (like Barbie) instead of her beautiful curly hair.

We see this play out regularly in many ways, and when it comes to music it also starts in the educational setting with 'boys playing the drums' and 'girls the violin/piano'! There is a hella lot of work that needs done to unpack these ideals.

One thing that I think can be some positive steps for the industry and beyond are to look at longer paternity leave or shared leave. Then this will hopefully reduce the emphasis on women taking "time out" to have children and companies therefore not wanting to invest in them. One thing She Said So are working on is to create a much more family based industry, like IMS having a creche and the ability to bring your family to parts of the festival. I would really welcome this change as it removes a lot of the more hedonistic challenges the industry holds and instead opens a space for a much more inclusive industry and can open up a dialogue around ageism in the industry.


Why is intersectionality such an important focus for the work you do?

As a Mixed Race woman, I am able to see that my challenges and experiences are not the same as say a trans woman in our industry or for a disabled woman. Our experiences are unique and I think so often people want to group women as one category.

Intersectionality is therefore needed for us as a team and industry to look at the individual experiences of women, non binary and trans women and look at other aspects of their protected characteristics and how these may affect them further.


Since you started Saffron, have you seen any significant changes across the industry more widely when it comes to progression in music tech?

We are seeing many more collectives starting up which is really inspiring as it means people are understanding the need and long term impact that we can have on the industry by creating these spaces for women, non binary and trans individuals.

Since George Floyd's killing and the 2020 Black Lives Matter Movement we have started to see a lot more D.E.I work happening and the conversation opening up. I really hope that this is a long term conversation that people are in for and they don't get bored though!

In Bristol we are directly seeing an impact with our Mix Nights DJ graduates on the majority of lineups across the city; 13 of our Saffron artists and Mix Night DJ graduates were independently booked to play at Love Saves The Day this summer. Lineups are beginning to change and we are seeing much more diversity, obviously there are still some that are stuck in their ways and finding it hard to move with the time, but hopefully the positivity and changes mean they will get on board soon. Fingers crossed!


Photo Credit : Carmel King
Tell us a couple of your proudest moments working through Saffron. Are there any particular success stories that stand out?

Do you know what I am so proud of our team here at Saffron and am often in admiration of their diverse approaches, how respectful they are of other team members and of Saffron members and community as whole. So although it's not a glitzy story, it is the most genuine moment of pride I feel in my work.


What can people expect from the artists performing at Roundhouse Rising and what are the plans for their development throughout the rest of the year and beyond going into 2022.

We have one of our artist development graduates Grove headlining our stage at Roundhouse Rising. Grove is an incredible UK rapper, vocalist and producer. Their single Big Poppa released on Saffron last year takes inspiration from Missy Elliot and you must check it out ASAP!

Similarly to the Roundhouse Rising stage, we work with our Artists at Saffron in a way which elevates and gives them a platform to further their music careers alongside the industry. Grove now has management and a booking agent to support and further their career into 2022 and beyond. There's lots more to come!






Buy tickets to Saffron's Roundhouse Rising show here.

See all the info for Route's Roundhouse Rising workshop and live show here.