KOBALT INTERNSHIP PROGRAM


Kobalt is one of the world's largest, most innovative music companies, using technology to power creative freedom, transparency, ownership and control for artists, songwriters, publishers, and labels.

This month they launch a newpaid 6-month internship program across multiple roles in the business running from October 2022 to April 2023. Successful applicants will work 25 hours a week, and receive an 8-week intensive learning course on the music industry, as well as a special speaker series where once a quarter, you will have access to a wide range of industry professionals to immerse yourself in the music publishing industry.

As if that wasn't enough, you will have an opportunity to work on a reflective paper or project and at the end of the program, present directly to senior-level executives.

To find out more about the program, the recruitment process and why a diverse range of applicants is so important, we spoke to Patricia Pereira, Director, People & Culture and Global Diversity, Equity and Inclusion. You can read that interview here.

We also spoke to Saxon Waisome, who joined the programme last year and is now in a full time position as an Assistant, Writer & Publisher Relations at Kobalt. Saxon shares some insights about the key skills picked up along the way and some top tips for anyone applying this year. Read the interview here.

All the roles are below.

---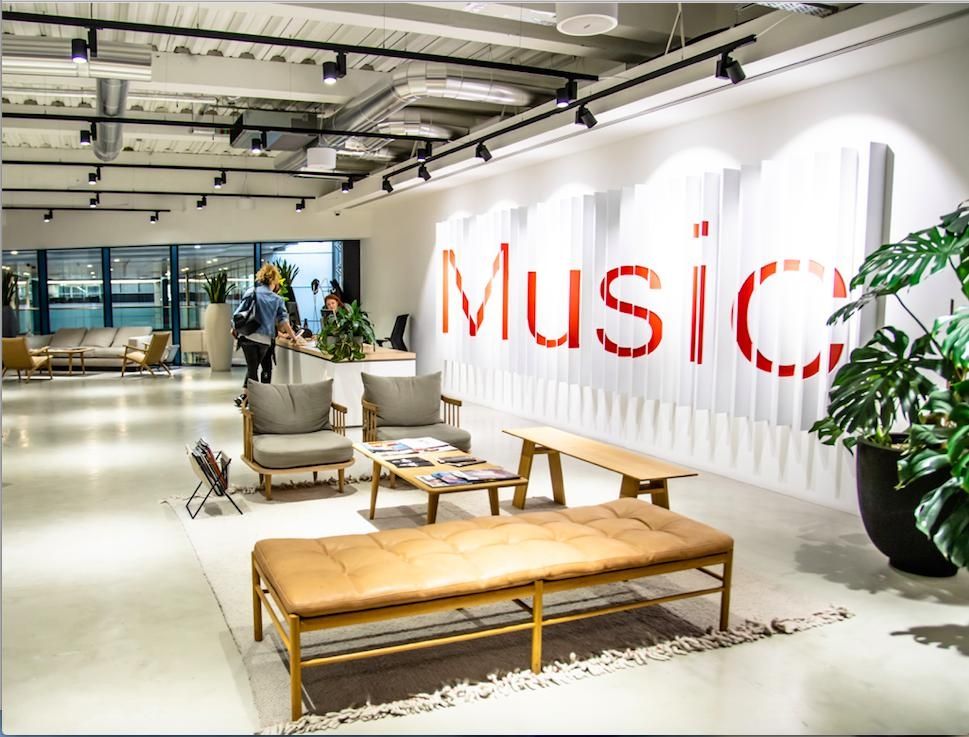 INTERNSHIPS

AMRA : Digital Licencing Intern
As the AMRA Intern, you'll have the opportunity to learn how we collect, process, and account billions of microtransactions in order for AMRA's members' (songwriters and publishers) to receive digital income from various streaming platforms and a wide range of other digital service providers.

If you have an interest in royalties, copyright, technology and data in today's digital music industry, this role is a wonderful opportunity to learn about how AMRA is revolutionizing the industry in how we maximize value for creators and rights owners.
More Info / Apply Here︎

Kobalt Music Group : Copyright Intern
As an Intern in our Copyright department, you get to work across key operational areas of a leading music publishing company. You will receive extensive training, gain confidence and valuable skills and by the end of the program, have a broad understanding of the full copyright life-cycle, from how songs are registered with global collection societies to how songwriters are paid as their creative work is performed live or streamed online.

Our close-knit London-based team maintains and manages our clients catalogues to the highest standards in what can only be described as a friendly, welcoming and collaborative work environment.
More Info / Apply Here︎

Kobalt Music Group : Royalties Intern
As the Royalties intern, you'll have the opportunity to learn about the publishing industry from an operational perspective. As part of our Royalties & Statements department that tracks and collects billions of micropayments on behalf of our songwriters, you'll work with interesting projects and day to day tasks that require an inquisitive and analytical mindset.

You'll work alongside a global team based in London and New York, as well as interact with several key stakeholders in other areas of the business. If you like technology, data, and consider yourself to be a naturally curious person who wants to know how songwriters get paid in today's digital music industry then this is the opportunity for you.
More Info / Apply Here︎

Kobalt Music Group : Synch Intern
As our intern in the Synchronization department, you'll learn how Kobalt markets and licenses our client's compositions in advertising, film, TV and video games. You'll have an opportunity to work across both creative and administrative areas to get the full spectrum of the various tasks and projects associated with this part of the industry.

This is a great opportunity for someone looking to gain valuable professional skills such as communication, teamwork as well as overall confidence to pitch your ideas, but also to apply your own creativity by curating playlists and tagging song metadata. More Info / Apply Here︎

Kobalt Music Group : Creative Intern
As our Creative Intern, you get to work alongside our successful London-based A&R team, supporting them with crucial tasks such as scheduling of songwriting sessions as well as learn how important information such as splits and release information for songs are gathered and used to promote our clients repertoire.

There are lots of opportunities to gain an understanding of how this part of the industry works including some core responsibilities such as how you update and maintain a library of songs, how release information is shared on social media and how specific A & R reports using chart data are created.
More Info / Apply Here︎

Kobalt Music Group : Finance Intern
As our Finance intern, you will explore core areas in Accounting and will throughout the program have an opportunity to help people from all departments offering support. Through a range of hands-on tasks and responsibilities, you will gain valuable skills that will benefit you in any future role such as communication and teamwork.

If you are interested in a future career in Finance, this also offers a great overview and as many of your teammates are actively studying towards various qualifications, they are more than happy to share their advice on any future career paths and opportunities following this internship.
More Info / Apply Here︎