In Conversation with
Jess Partridge
London In Stereo

Publishing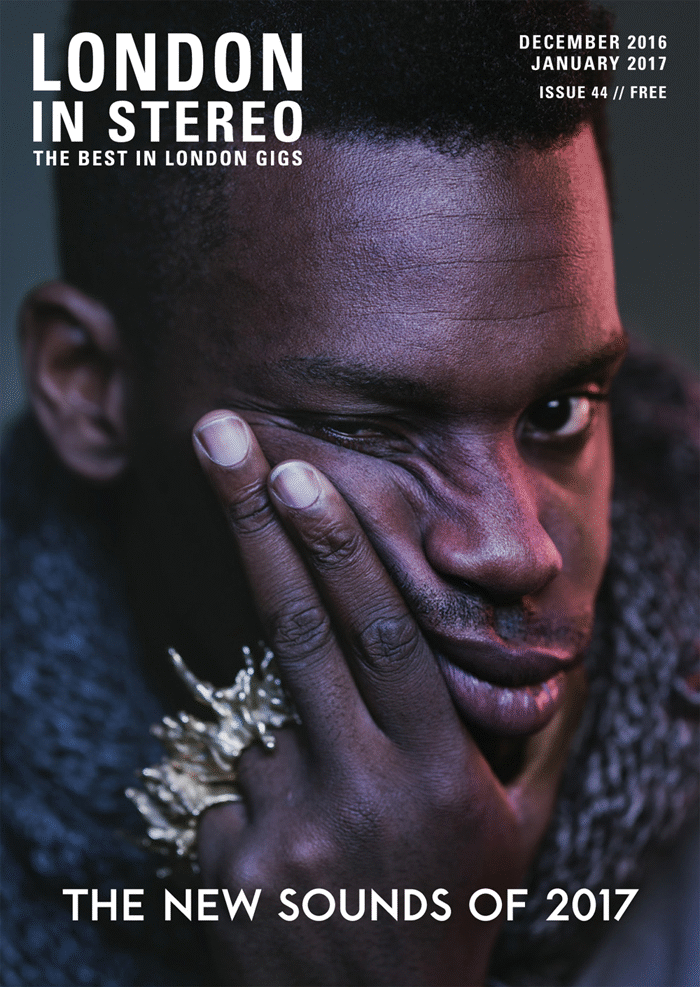 From working on street teams flyering outside of gigs and putting on live shows in Bristol, Jess Partridge has gone on to found one of the capital's leading music listing publications London In Stereo, work as Event Marketing manager at VICE UK, for much loved independent record label Fierce Panda and also helped to establish the Support Act charity in the UK which raises money for refugees via live music.

What's especially interesting is that many of these roles have been done at the same time. The obvious notion that hard work is one of the cornerstones to success is brought further into focus. Long days, long nights and long weekends spent in front of a desk or lugging boxes of magazines around London.

But along with the hard work, here is a prime example of the importance of seizing opportunity. Considering the challenges of getting onto an oversubscribed university course and setting up a magazine with no outside financial backing in one of the most competitive cities in the world alongside working for a label and rising above to say 'this is what I want to do, so i'm just going to do it and that's that.'

Nominations in the AIM Music Awards and INDIE 50 have followed as well as the relief and joy that comes with the physical and emotional trauma of putting the words, photos and ideas of an editorial team out there into the world each month.

We spoke to Jess about her start in music, how she founded London In Stereo and the opportunities still out there for people in the current turbulent landscape.


How did you go about booking your first show?


I responded to a call from Bernardos; they put out a thing, probably on Myspace, saying we're looking to do some live music stuff. I went along to a meeting because it was fairly nearby and there was a group of four or five of us who went along and did it together. One of them had been in a band so understood it a bit more. We just started approaching local Bristol bands. I remember we tried to book Fuck Buttons for our first gig. That was not happening! We were putting them on at The Croft, a scummy little venue in the best way possible.


And from there how did you get your first real music job?


When I was 17, I was trying to figure out what to do for University. I decided I really wanted to do a music degree but all music degrees required you to play an instrument and I wasn't very musical. But I found this one degree at Westminster University called Commercial Music and you didn't need to play an instrument. As far as I remember, you actually needed very little to get onto it. But a the same time it was super hard to get onto because over 700 people applied. It's a really famous degree now because it was one of the first in the music business world.

I managed to get on somehow and that was crazy. I never thought in a million years that I would have gotten on to that course. I literally slept with the university syllabus underneath my pillow. That's how serious I was. I didn't apply for any other degrees!

I wasn't sure if i wanted to go to University because I wasn't sure what I wanted to do and when I found that course I was like, that's it. If i'm going to go to University. I'm going to go for that and if i'm not, then i'm not, that's fine.

It taught me a lot. It was half total bullshit and then half really useful. Most of our classes involved putting together business plans and had modules on tour management.

During my first week of University, I approached the company I was street teaming for and asked If I could intern because I had a day off each week. It was totally no expenses paid, so it cost me to do it. I went in once a week and after my first year there was a guy who had a desk in the office who ran this tiny record label called Something In Construction, who had a band called Memory Tapes. He needed someone to help him so I was like fine i'll do it! During the summer I'll do it 3 days a week if you can pay me enough to travel to and from Bristol once a week.

I consider that my first job in music. I remember on one of the first nights out we hung out with The Cribs. We went to see them play at Rough Trade East and went for dinner with them. I thought, this is ridiculous! I must've been around 20, I couldn't handle my booze at all and my boss was a massive drinker. I had two pints and was hammered. I was just sitting there saying to my self "don't say anything! Just shut up! Whatever you say, it won't be good so just don't!"







Did you intend to work in the industry in the amount of different roles you have?


No, I don't think it was intentional at all. I worked for Something In Construction for two and a half years in the end. In my second year of University, they started a PR company and randomly met the woman they had hired at a gig. She said, you're on the course, how about I hire you as my assistant?

So I was doing two days a week at Something In Construction and one or two days doing PR as well and fit my degree around it. That was good because we were doing the press for John and Jehn and obviously Jehn became Jehnny Beth of Savages.

After University, I was just doing whatever internships I could get. It was never targeted but I knew I loved working for a label and that was sort of what I wanted to do.


How did London In Stereo come about?


The year after graduating, I was interning and doing loads of stuff. I worked at a bar for cash in hand, worked on the door for gigs for Club Fandango and I had a friend in Bristol who had set up a similar magazine.

He had said to me before, why don't you do it in London? I was, like, no it would never work because there are too many venues. You guys have the aim of gathering all of the music but we can't do that, it wouldn't work here. So I tweaked the business model and after a while, I phoned him up and said okay.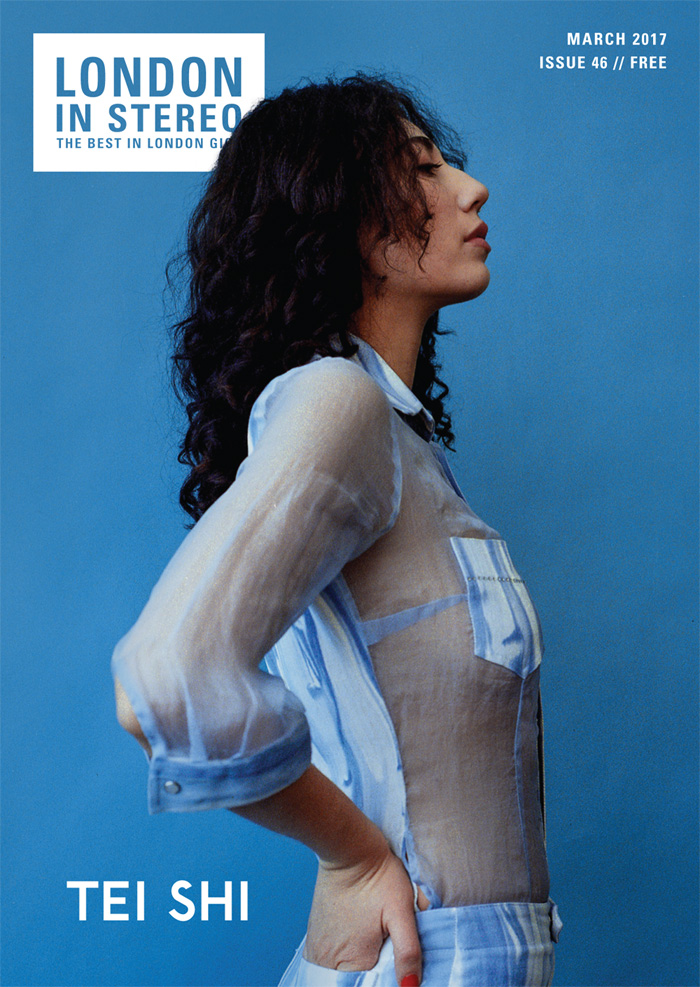 How did you tweak it?


The business model was that they were getting all of the venues on board and they were getting them to get listed. That was the standard way of doing it and everyone wanted to be in it because it was just a bit easier.

But here, I thought, I only want to do the best venues but obviously the best venues don't need as much exposure, they know they're the best venues. So it was just tweaking it to get a mix of both. So you were covering stuff that was relevant and cool but also approaching people who needed the extra exposure and to also find shows you wouldn't necessarily cover.

Instead of going straight for everything it was more a case of refining it and having a bigger concentration on advertising rather than just listings.


How long did it take to set up?


I remember we wanted to launch in November and I missed that deadline. Maybe I'd been working on it for two months before that. It came out in February in the end. We couldn't do it in December because that would be madness so we tried to do it in January and I remember being so stressed and on the day we were like, let's just do it in February instead and that was fine!


Is today's London In Stereo what you thought it would be?


I never thought it would be this. I didn't consider it at all to be honest, I was just really poor and I thought I wasn't getting jobs because I wasn't showing that I wasn't doing enough. I was doing internships but I wasn't doing anything of my own.

This is the advice I give to people all the time. Do something of your own. Even if it's just a little blog, just something to show that you understand the basics of branding, putting something together and getting it out there because it makes a really big difference.

I remember a distinct realisation after maybe the second issue that 'oh I have to do this every month now!' If you had asked me at that time if I would do it again, I would probably say no!

But after the first year it got easier. But during that first year, I thought 'what have I done!'

I didn't think it would become interesting, I didn't think other people would want to be involved in the way that they are.



How big is the team now?


We all work part time. Myself and my deputy editor work on it the most consistently around our day jobs and then we have a couple of staff writers, one of the guys from Bristol is involved with book keeping and we have about 100 freelance writers on our books and an online editor.


Can you describe the feeling once you've completed an issue?


The end of distribution is always pretty glorious because it's really tiring. It's exhausting. The problem is doing it alongside a full time job and you go into work and feel miserable because you're in physical pain from doing a literal work out each day. You might be in the car for 12 hours one day and then walking around for 8 hours the next, carrying huge bags full of magazines which will probably haunt me when i'm old!

But when we hand in an issue and send it to print, it really varies from issue to issue. We all have our favourites and sometimes you just don't connect to it in the same way. It's really weird. It's frustrating. It might be a particularly difficult challenge when it comes to selling ads, or someone not picking up the phone for their interview so you haven't been able to include the acts that you wanted. The general frustrations boil over to just a general feeling of, I wish this was better. Wanting to improve it is what keeps it going.

The core team of Loki, Dave and I are pushing it and making sure that we're doing something we're really proud of and constantly refining it. Not picking a time where we think, now we'll look back and refine it. It's constantly looking at what works and what doesn't, what we're happy with and what we're not.


What are your plans to expand?


At the moment I'm using the incredible government given thing called the Small Business Centre in East London and they're helping me create a viable business plan to expand it in a number of ways.

We're doing special shows where we're not announcing any of the bands that are playing and giving away goodie bags, making sure the beer is cheap and just making it fun. We're trying to take London out of the bubble of industry events.

We're going to announce a collaboration with another company for some merch as well.


In the current climate, there are still obstacles in the way for people to set up small businesses but are there opportunities out there as well?


It is really tough to do something on a grand scale, I completely agree. But, I think anyone can start a tumblr. Time is a huge issue, the less money you have, I've been there. But I think if you're really truly passionate about doing it, like I was, you can. I didn't have any saving, I didn't have my parents paying anything, I was scraping together money. I was working until 6am at a bar and waking up feeling like a shell and then desperately trying to put together some listings.

This is what I wanted to do. More than I wanted to see people, more than I wanted to sleep even. It helps that I don't particularly like to sleep that much.

I think the landscape is open now in a way that it has never been because of the internet and so many tools that were limited to people with money before have become more widely available. It will change again with the government taking away funding for arts but you can still do your research and find supportive people out there and funds as well. Again it's hard but they exist and if you really want them you'll find the time to do it.


Has there been a piece of advice you've been given that sticks with you?


I don't know if there's any one single piece but i remember people saying, don't concentrate on what everyone is doing around you. It's so hard to do something like that but when I find myself concentrating on what I'm doing and thinking about that I find myself much happier and excited about it. It when I start going "oh but they're doing that" and stressing that you're not doing enough that it's not as much fun.

Read more on Support Act UK here. Support Act is a new initiative which asks all guest listers at live music events across London to pay just £1 for their entry – £1 which will help change lives.

londoninstereo.com
@londoninstereo
@jesspartridge