In Conversation With :
James Pegrum
(Viaduct Promotions)

Radio Plugger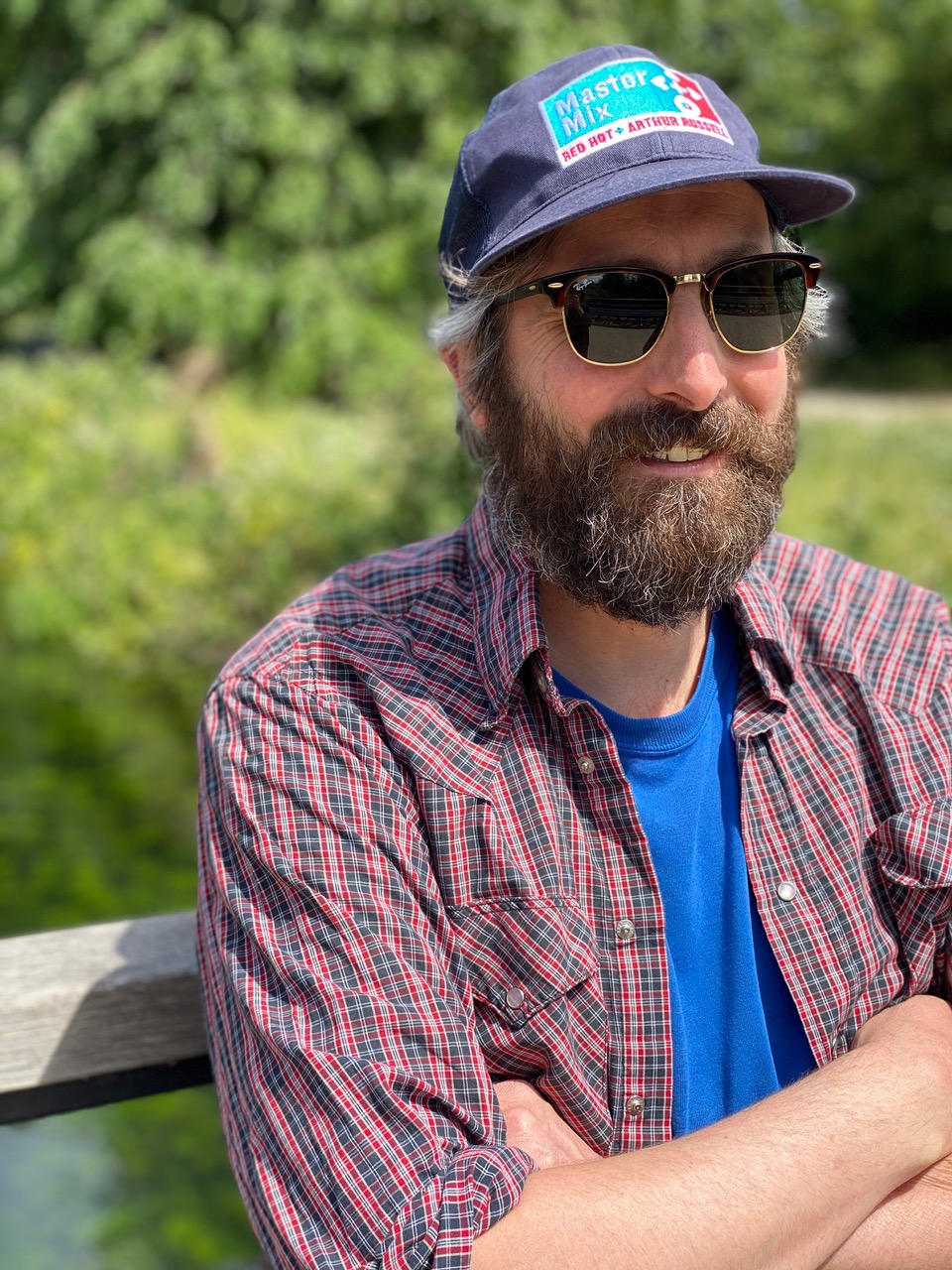 A childhood obsession with music and some very valuable work placements put James Pegrum on the path towards setting up his own promotions company specialising in radio campaigns. James is now reguarly in the offices of BBC Radio 1, BBC Radio 6 Music, Beats 1, Radio X and more pitching new music from a roster that includes the likes of Nilufer Yanya, Benin City and This Is The Kit.

He became a radio plugger not quite knowing the job even existed, with his eye on the highly revered and supposedly more glamorous A&R position. Since then, Viaduct have worked with the gamut of indie and alternative labels including Mute Records, Because Music, Universal, Memphis Industries, Moshi Moshi Records and Heavenly Recordings.

We spoke to James to find out what a radio plugger does day to day, the influence of digital platforms and the importance of work experience in the industry.




What was your first paid job in the music industry?

I've managed to fall into a few random jobs over the years, and it started with a student internship at BMG whilst I was at Salford University. I don't think they do it any more, but at the time they used to pay students the princely sum of £100 per month to take their tracks to student press and radio and put on listening parties. Far more exciting than the money was the big box of vinyl, CDs and merch that I received each month, which contrary to popular belief did not end up at the second hand record shop. We also got to travel down to BMG for a conference once a year which was a great starting education in the music industry and I remember pitching albums by the likes of Death In Vegas, Faithless and Foo Fighters.


How did you fall down the route of radio plugging?


I was actually in Australia taking a year out when I thought it might be worth applying to a few record labels over there for a bit more experience and a perspective from another country. A friend of a friend pointed me in the direction of EMI who were looking for a part time regional plugger so I went and had a meeting with them. At the time I literally had no idea what a radio plugger was, but for some reason they decided to give me a shot! I could only do three months there due to the employment laws and sadly my skills didn't make them want to sponsor me to stay for longer, but it was a fantastic experience, especially chatting to stations in some of the more remote places of the country – remember this was pre- any kind of decent internet so everything was done on the phone!








Having worked in multiple areas of the music industry, what made you choose PR and radio promotion over other roles?


Again, it was more something that I fell into, and started to love the more I did it. It certainly wasn't one of the more glamorous areas of the industry, everyone wanted to go into A&R obviously! I knew that I wanted to work in music somehow having had an obsession with it since I was a kid. I ended up getting work experience at a regional radio pluggers called Intermedia and worked there for several years learning the business, and I started to find radio and the process of getting things played there fascinating and loved the people involved. Sadly regional radio isn't what it used to be, with all the cuts that have happened, and the big companies centralising a lot of programming, but back then you could do a two week regional radio tour with a brand new alternative artist and stop off at pretty much every town and city in the UK for an interview and session! Intermedia ended up going into administration, and that was when I decided to set up Viaduct and go into national radio.


Talk us through the day-to-day of a radio plugger and the process of getting a song on the radio.


Well, as I'm chatting to you in lockdown, things are slightly different at the moment, with everyone working from home and things revolving more around a succession of Zoom calls! But normally, a typical day would probably involve some kind of client team meeting getting together and discussing how a campaign is going with everyone involved, some time in the office going through the latest additions to radio and catching up on everything that's happening, and then in to radio for appointments and meetings where we pitch our latest releases to producers. The process generally is as old-school as you would think – we go and meet with producers at 6 Music or Radio 1, and sit down with them to discuss why we think a record should be played on a certain show or playlisted at the station. You usually get about 15 minutes to talk about a few tracks that you're working with, so you need to be concise and as to the point as possible. In my experience, pretty much everyone you meet with is lovely, so it's kind of like chatting to a friend about music for a job, but you also have to remember that they're doing this all day, and hearing 100s of tracks, so it pays to make sure what you're playing is relevant.







What role does traditional radio play in an increasingly digitised world where online stations, streaming services and discovery platforms like Spotify are growing?


Well, it's a good time to bring up the lock down thing again, as over the last three months, radio figures have been through the roof. I think possibly when it needs to be, radio can be a comforting presence, and it's nice to hear a human voice sometimes. I also think that for discovering new music, you can't beat a curated show and in this country we're lucky enough to hear some of the best radio in the world. You look at what 6 Music are doing and there is really nothing like it anywhere else – where else can you hear Gilles Peterson next to Iggy Pop and then tune into Ian Rankin talking about how music influenced his writing? Then Radio 1 and Radio 2 are absolute leaders in the radio world, and that's before you get on to things like Loose Ends, Late Junction and suchlike. And that's just the BBC, not to mention legends like John Kennedy at Radio X and the up and comers like Soho Radio, Resonance and Amazing, amongst others. Basically, it's an embarrassment of riches at your fingertips! I love Spotify and Apple Music and use them all the time, but I do think the two can happily co-exist in today's world.







In this new digital age, how has the role of a radio plugger shifted?


I think the biggest difference that has happened recently is we're now working with tracks that are available from the off. We used to start working with a track 8 weeks before it was available to the public, so radio would be all about building the excitement for that release date and then hoping everyone would go and buy it. Now everything is instantly available. Someone can hear a track on the radio and go and listen to it instantly on Spotify, so it's a slightly different dynamic, but it's just something you get used to. Things are much more about tying premieres in with one of the digital platforms now to maximise who's going to hear it and then stream it. I have nostalgia pangs about queueing outside a record shop to buy something on the day of release, but actually it was probably just a pain the arse!


Do you seek out the acts you'd like to work with or do the acts usually come to you? What kind of artists grab your attention?


It's a mixture of both. We tend to speak to labels that we love and keep an eye on what they have coming out, and we're lucky to have been around a while and now a lot of them will send stuff to us to see if we think it will work for radio. But if we hear a band we love somewhere, maybe at a gig (back in the good old days!) or we get recommended something, then we'll go to them and see if we can work together. Equally, we get a lot of new bands approaching us and we've ended working some amazing campaigns that way. The key thing is making sure an artist is ready for a radio campaign. It makes sense to have a view of the big picture – making sure everything else is in place as well otherwise you can end up disappointed. Try and look at long term view!

We try not to work a 'type' of artist generally, but what we do would definitely fall into the alternative bracket. We tend to look towards things more geared towards 6 Music, Radio X, Radio 1 specialist shows etc as we probably know more about getting that kind of music on the radio. There are some amazing pluggers out there specialising in Capital, Radio 1 and Radio 2, so it makes sense to play to your strengths!





For someone interested in this line of work, how can they get started and what makes a good radio plugger?


I still think work experience is the best way to learn the trade – we've had some great people over the years and Caroline who works for us now started as a work experience. Obviously that's tricky right now, but hopefully things will get back to normal before too long. I think knowing your subject is key – spend a lot of time listening to the radio, think about what works for each show, try and identify patterns of what people are playing and you'll soon develop a good ear for radio. Go and check out some of the new, rising stations – knowing how they function will give you a good idea of how radio works in general. A lot of them work with volunteers, so if you're really keen you can see what goes on from the inside!

Aside from the obvious things – hard working, dedicated, willing to work stupid hours, you'll need to develop a thick skin. For all the things that do really well at radio, you get a lot of knock backs as well, so you need to be able to brush it off and start again with a smile on your face.


Lastly, what have been some of your favourite campaigns you've worked on?


We started off plugging an artist called This is The Kit many moons ago, and after the first album we worked with them, they asked us to help out managing them, which we still do. Next year they play the Royal Albert Hall, so that's been quite a journey. They're now signed to Rough Trade, so we don't do their plugging anymore, so it's nice to see things from the other side for once! Helping them grow from a small club act to this level has been immensely satisfying, and it was achieved with a lot of support and passion from 6 Music presenters and producers.

But we get to work with some fantastic artists and labels, and everything we do is an experience – we've had Viaduct 10 years now, so it's hard to single out certain campaigns. The thing is, I get to talk about music for a living, and that was all I ever want to do, so I can't complain!

viaductpromotions.co.uk/
@viaductpromotions