Industry Jargon
Explained (Part two)


Experts across the fields of journalism, live music, marketing and more talk through the terms they wish they knew before they started the job. From 'advances' to 'riders' to 'above the line' - Industry Jargon Explained will help to demystify the language of the music industry.

Read part one here.


Photo by Chiara Gambuto
TASH CUTTS:
ARTIST MANAGER,
HOOF MGMT
PPL & PRS: i.e. the most confusing acronyms in music. These two bodies license music and collect royalties on behalf of artists, labels, and publishers. PPL represents the performers on a track, as opposed to PRS which represents the writers i.e. when a musician records a new track they will register each contributor with PRS on a percentage basis. When the track is released, PPL & PRS will collect money any time that track is used or performed in a public sphere such as radio, tv, or live gigs.

Product Manager: When I first started working in music and I heard the job title 'product manager' I got very excited because I thought the role was specifically to look after fun merchandise items. Turns out I was completely wrong and a Product or Project Manager is a key figure at the record label who will oversee an artist and their releases, and will be the go-to contact for management for all questions and ideas relating to a campaign. Basically they are amazing organisational wizards who can handle about 200 things at once and make life better for everyone.

Show Advance: A gig is advanced between the promoter and the band / their management. In the run up to a show, venue specs, stage plots, input lists, technical riders and hospitality riders are exchanged to ensure smooth running on the day. The 'rep' (your main contact for the show), will provide you with all the timings, help you out with securing backline if required, and liaise with the sound engineer. Plus if you're lucky they will also fill the green room with delicious snacks.



KIERAN ALLAN:
RADIO PLUGGER,
BRACE YOURSELF PR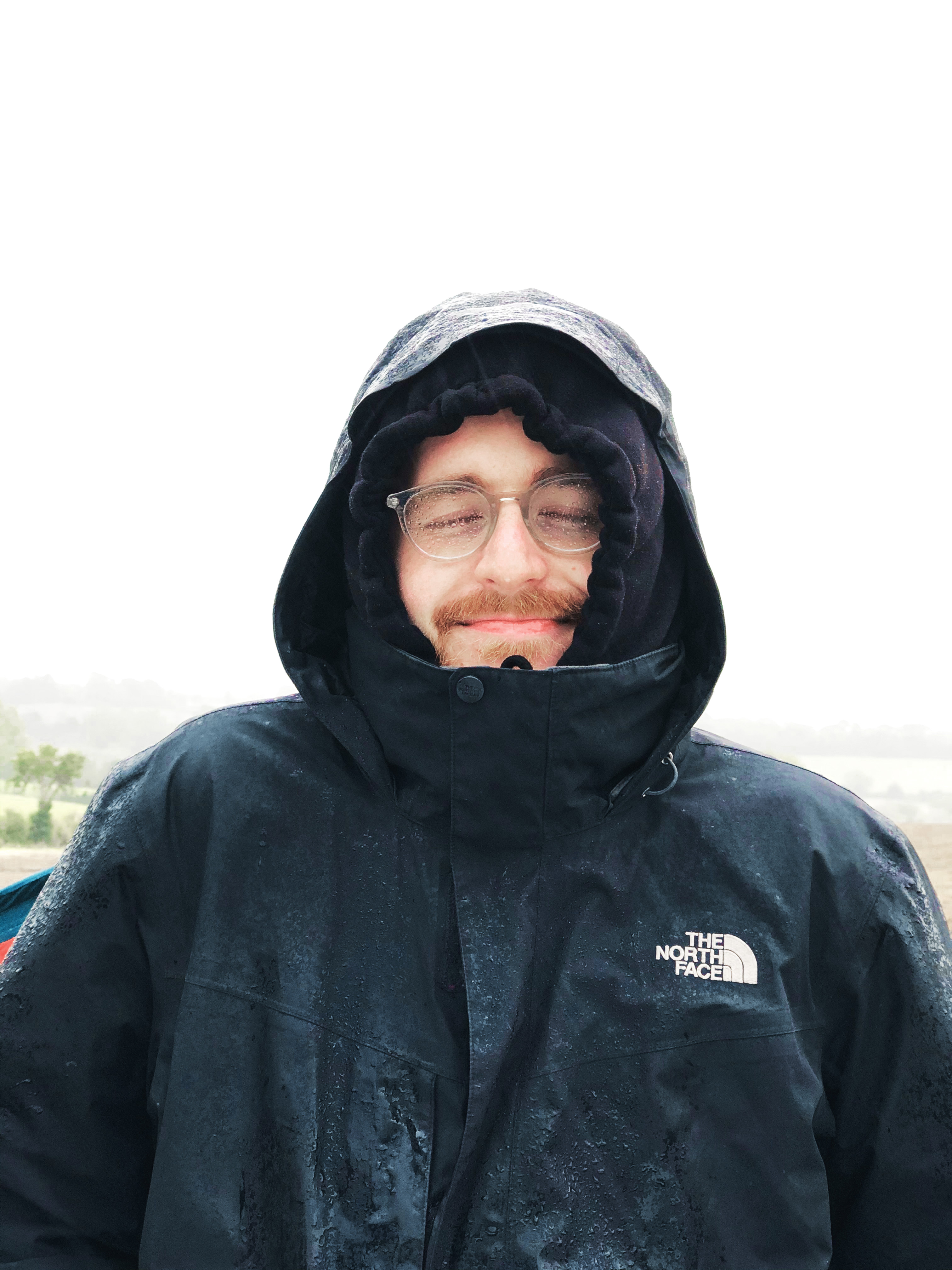 Playlists: These are a list of new tracks chosen by a station's production team (with input from DJs) that will be programmed for plays regularly across shows, usually updated weekly. They generally tend to be divided into an A, B and C list, with A list tracks being played more regularly than B and so on.

Impact date: This is a term used internally by pluggers and radio stations to indicate the end date of a single campaign. This date will be used by stations when considering a track for their playlists – they'll look at tracks who's impact dates are a few weeks away to support up to that date. How far ahead varies between stations but generally sits between 4-6 weeks.

Spot play: Conversely, a spot play (or 'free play') is a radio play of any track that isn't on a recurring playlist. A one-off that's chosen by the DJ/their team. You'll need to build a few of these if you're looking for a shot at playlisting.

Long/Short Lead: This one's press related, but including as it's a common one to run in to. Lead basically means the lead in time/heads up publications need when pitching for reviews and features. Long leads will be your monthly magazines who usually work on issues months up ahead, short leads will be your weekly/daily newspapers and columns that are able to turn things around relatively quickly, you'll give them a month or so heads up.

Assets: This will be your actual content, from song files (your wavs, your mp3s, maybe even a flac) to the visual content like press shots and album artwork, and the text of your press releases and artist biographies.

rx/tx date: These are abbreviations that you'll find when discussing promo like sessions or interviews etc. Rx means 'Record' and Tx means 'Transmission'. So essentially when the recording is planned to take place and when it will be broadcast [transmissioned].


MATT TAYLOR:
RECORD LABEL SERVICES,
COUNCIL RECORDS

DSP: A DSP is a platform where we find, listen and enjoy music. AKA: Spotify, Apple Music, Deezer etc. A digital service provider, or DSP, is a one-size-fits-all term.

Metadata: Metadata refers to all the various pieces of small information (song title, artist, genre, performers etc) 'encoded' within a track, allowing you to find, categorise and search for music on streaming/music services.

Catalogue number: With every release, a catalogue number will be assigned to your music to identify your record within a label's (or your own if self-releasing) catalogue. For example, MUSIC001, MUSIC002, MUSIC003 etc!

Rights Period: Depending on how a recording contract is structured, it is more than likely that when one is signed, you will be licencing (or otherwise) your music to another entity for a set amount of time, e.g. 10 years. This period of time is referred to in a contract as a 'Rights Period'. In the example of a 10 year rights period, the company that has licenced (signed) your music will take a certain percentage of royalties until that agreed 10 year period has expired.


NYLA DAVISON:
TOUR MANAGER

Photo credit 'Jorx'

ATA Carnet: Or just, 'Carnet' as it's referred to in "the biz", is a document, or "passport" which lists the gear you carry with you on tour. The "passport" allows you to bring said gear into a country, tax free. It took me a little while to fully understand what the document was or even what it looked like because when I first started touring, it was mostly around Europe, and the UK shares, or shared (RIP), a trade agreement with EU countries that allows goods to be transported without import tax, so if your country shares a similar trade agreement with another country you don't need a Carnet. Carnets also cost money, around £300, so on smaller, DIY tours where budgets are tight, Carnets aren't always feasible. On those tours, a homemade version will usually suffice if you're stopped at anytime and asked what you're carrying.

The gear list needs to be as detailed as possible. It should include any serial numbers, the weight, dimensions, value, and country of origin of each item, you even need to include something like "stick bag", and, say you intended to buy drum sticks at your destination, you'd need to state that the bag is empty, I genuinely have a Carnet that has "Stick bag - empty" on it.

You need to get the document dated and stamped by border control when you enter and exit the country. Sometimes they will barely look you in the face or grunt hello, sometimes they'll dismantle every case, get out a tape measure to check the diameter of your listed ride cymbal and tell you it's actually 22", not 24". Okay that last bit might not be true, but honestly the range of attitudes you're met with are vast, so make sure everything is present and correct.

Translated, 'carnet' means notebook - I didn't know that until I Googled it just now.

Junk Bunk: The bunk on a tour bus that no one is sleeping in that people can leave small, miscellaneous item on.

Backline: Traditionally backline sits in a line at the back of the stage, ie. guitar amps, bass cabs, drum kits (not including breakables (breakables are things like cymbals and kick pedals)). Usually the headliner of the show will be the ones to carry the backline on tour, and if you're the support band on that tour, ask really nicely and are generally respectful, sometimes the headliner will let you use their backline.

If you're flying internationally, or to a festival, they'll usually provide backline for you - most of the time you'll send them your ideal set up which might not be possible. You'll need clear communication between the artist, stage managers, tech teams and production to either find a way to make it possible i.e. borrowing from another stage, or finding a happy medium that suits everyone.

Getting the correct backline is especially important if any of the artists have sponsorships. If a drummer is sponsored by Gretsch and a photo of them playing a Yamaha kit gets shared around, it could land them in some trouble, so always do the best you can to get the artist the exact backline they need.

Tour Book: This is a document that contains all logistical details of the tour. It is shared with all members of the touring party, often accompanied by that all important WhatsApp group. Each page will contain various details for the day, including city, venue and its capacity, schedule, travel details (such as flights, ferries, drive times), venue specs - both technical and hospitality so say if there's catering on premises or if you'll be receiving a buyout (money for food), if there are showers, how many green rooms, basically, much like the Carnet, the more detailed the better. Everyone should have all the information they need before leaving for tour, that way you'll be asked fewer questions. Perfect.

Green Room: Contrary to popular belief, this is not a room that is green, although in some cases it might actually be green depending on how the venue have decorated. This just means a place backstage reserved solely for the artist to relax in and prepare for their show.