In Conversation With : Saxon Waisome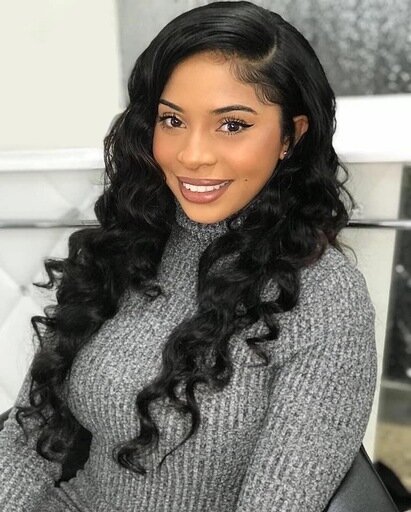 Saxon Waisome, Assistant, Writer & Publisher Relations at Kobalt


Kobalt is one of the world's largest, most innovative music companies, using technology to power creative freedom, transparency, ownership and control for artists, songwriters, publishers, and labels.

This month they launch a newpaid 6-month internship program across multiple roles in the business running from October 2022 to April 2023. Successful applicants will work 25 hours a week, and receive an 8-week intensive learning course on the music industry, as well as a special speaker series where once a quarter, you will have access to a wide range of industry professionals to immerse yourself in the music publishing industry.

We spoke to Saxon Waisome, who joined the programme last year and is now in a full time position as an Assistant, Writer & Publisher Relations at Kobalt. Saxon shares some insights about the key skills picked up along the way and some top tips for anyone applying this year.

You can apply for all the roles here.
You can also read an interview with Patricia Pereira, Kobalt's Director, People & Culture and Global Diversity, Equity and Inclusion here.

This article is part of a paid partnership between Route and Kobalt Music Group designed to encourage and support diversity of applications ensuring these opportunities are acccessible to all.


Can you tell us a bit about what inspired you to pursue a career in the music industry?

I've always had a passion for music. I can't say I have a musically talented bone in my body but I like to use the term 'musically inclined' haha. I have always gravitated toward music and wanted to be a part of the process in some way. Creative expression has always been important to me and being in a space that allows creatives to benefit from their art and passion is fulfilling.


Was Kobalt your first internship role? Did you apply for many other positions and how difficult was it to get your foot in the door?

I previously interned for a sustainable fashion brand doing Social Media and Marketing. It wasn't the right fit but I definitely gained a lot from the experience - it not only solidified my desire to be in the creative industry, it gave me a better idea of where exactly it should be (the music industry).


Did you apply for the internship knowing you wanted to get into a particular area of the industry or was it more of a case of trying things out?

Definitely a case of trying things out, I'm grateful this one stuck.


What was the application process like for your internship at Kobalt?

I believe I had 2 rounds of interviewing over Zoom, one with my current line manager now and another with one of the more senior managers, a little nerve wracking but I must've made a good enough impression - because here I am!


What have been the major differences between working as an intern and then becoming a permanent member of staff?

Interning at Kobalt was amazng, everyone was extremely welcoming and excited to have me on, I always felt a part of the team even though I wasn't permanent yet. The only thing that's changed is having a full time work week and having more responsibility within the role.


How are you supported to grow in your role by your managers and peers within Kobalt?

There's so many different support systems within your teams, I had a buddy who is closer to your knowledge level of the role, this helped and was encouraging for me because my beginner questions didn't seem so far fetched to them. Along with various kwiki boards and information hubs/platforms. Not to mention, everyone in the team is so eager to help, I felt as though no question went unanswered.


Looking back to when you first joined as an intern, what are some of the biggest lessons you've learned about yourself?

Don't be afraid to ask questions. Make the most out of your internship. Network. Meet people. Learn as much as you can while you can. There are so many invaluable lessons to be learned when working with a new company, take out of it what you can. Don't feel obliged to stay where you don't fit. You will find the right career, just keep looking.


What advice would you give to the next round of interns at Kobalt?

Go into it with an open mind! This is an opportunity to tap into an industry you may not have been able to access outside of an internship. Enjoy it and have fun!

kobaltmusic.com
@kobaltmusic