In Conversation with :
Benjamin Street
Wild Paths / Wild Fields
Festivals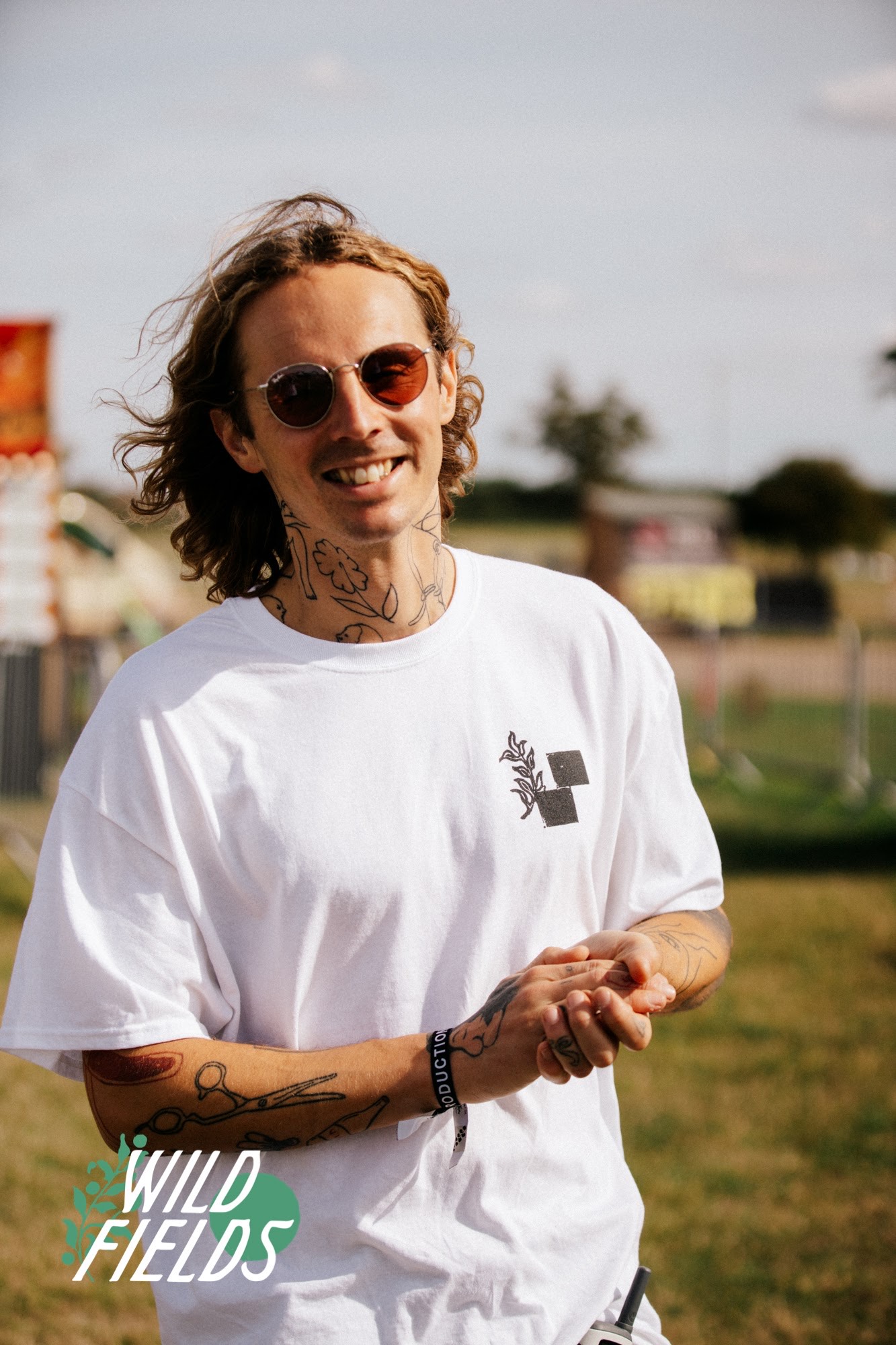 Despite only being in its third year, Wild Paths festival has set itself up as one of the UK's most exciting new music festivals. Set across four days and multiple venues in Norwich city centre, Wild Paths shines a light on the city's flourishing creative scene and hosts genre-spanning acts from jazz to punk.

Its commitment to gender-balanced lineups and conference talks that examine the inner workings of the industry, creates a blueprint for a new kind of festival – one that is as much about developing a burgeoning music scene outside of the UK's capital as it is about creating a fun-filled weekend of great music.

We caught up with Wild Paths founder, Ben Street, to hear more about the festival's beginnings, what it was like to host a festival during a pandemic, and the new things we can expect this year and beyond.


Firstly, how did you get in to bookings shows?

I started getting into booking shows by throwing DIY events in the crypt of a church on the southside of Bristol. It was a great time to be a creative in the city, we had the guys from Crack Magazine come down and our first event was just a shameless way of promoting my own band - Coasts and featured a little known punk band called Idles.

We had local artists projecting work onto the walls and sold cans of red-stripe over a fold-out table. The energy was great and although it all got shut down pretty quickly, my love for presenting rogue, DIY events with eclectic line-ups had been born. Fast-forward 10 years and 6 or 7 world tours with Coasts, and I returned to the city of my birth, home to Alan Partridge; Norwich, and began managing the bookings for a new independent venue in the city centre. We built a booking infrastructure, installed audio gear and staging and started throwing the most exciting, eclectic shows in the city. It's been a fun journey.


Tell us about Wild Paths Festival, how did it start and what were its aims?

Wild Paths was conceived over a regular pub session with a handful of venue-directors and promoters. We'd meet at The Playhouse to discuss the local scene, bookings and bands we were excited about and generally plot a creative transformation in the city. In 2019 it was clear there was a hunger for a platform to present the wealth of emergent regional talent and unite the city in a multi-venue, multi-genre celebration.

So with a good dollop of diplomacy and the support of some good friends Wild Paths Festival made its maiden voyage in October of that year. Featuring 23 venues, showcasing over 230 acts and presenting 2 days of industry events and conferences Wild Paths has always aimed to elevate the status of the city and its creative community. The festival and the WP team provide a stage for some of the most exciting new artists, whilst challenging outdated attitudes in the industry and educating a few aspiring young artists along the way.


Photo credit : Andrew Gooding - @gooding.photo


As well as booking large national acts, Wild Paths is a festival that champions local home-grown talent. Why is that important to you?

Norwich is where I was born and raised and so I think my passion to champion all the amazing local talent that resides here has a lot to do with that, but there's also just a huge amount of really unique and daring young bands creating distinctive music that needs to be heard. There's a nice network of musicians in the city and a lot of them play in each other's bands, which helps to create this sort of clique and sound that is distinctly Norwich-sounding.


Wild Paths was one of the few festivals to go ahead in 2020. How did it work and was it a success? Do you see any of those implementations carrying across to future events?

Wild Fields (our new sister festival) was the result of the WP teams insatiable hunger to achieve some sort of musical celebration amidst the fairly beige backdrop of 2020. It was pulled together during a six week reprieve to the stringent lockdown regulations and featured three stages, around 40 acts and 320 socially-distanced pods spread across a tree-lined showground. It was an opportunistic, rogue endeavour and entirely unprecedented but the team (and our partners at Summertime Social) pulled it off and the festival received some amazing coverage from the likes of NME, DIY and regional TV channels.

We actually found that a number of the more mature attendees said they really enjoyed having their own cordoned off P.O.D. ('personalised dancing space'). They really appreciated having the extra space and safety from drunk revellers threatening to spill warm beer on their legs.


Can you tell us a bit about your connection with Access Creative Collage and the conference part of the festival?

I actually did a few guest lectures and taught there for a short period. Ian, Dan, Katie and the rest of the Access team are really dedicated to developing a facility for young musicians to learn about the industry and create a career for themselves. So when I started staging the festival I was keen to work with the college, providing networking and vocational opportunities at Wild Paths. The partnership has really grown wings and we actually just interviewed a couple of promising event students to join us in planning and coordinating our 2021 event.

On top of that we work with Access to stage a day of educational conferences on the opening day of the festival; all students get free access and the opportunity to network with the artists and industry pros.


What does the music ecosystem look like for music creators and industry workers in Norwich? Are there many opportunities and what role does Wild Paths play in that?

We're actually pretty lucky, there's a bunch of good venues (although the pandemic has seen that number diminish), a handful of passionate promoters and a cool little collective of musicians and visual artists. The local arts uni (NUA) keeps a fresh crop of talented creatives circulating around the city and the council are pretty supportive of new events and the repurposing of derelict or brownfield sites for creative purposes (check out one of my favourite spaces; The Shoe Factory Social Club).

What is woefully lacking is music industry opportunities, established (or even DIY) labels and events to cultivate and champion both of these. That's sort of why we wanted to tag the Wild Paths conferences onto the festivals offerings and provide a networking space and a forum for discussing the industry and how to get your foot in the door... or even set up your own label or distribution platform.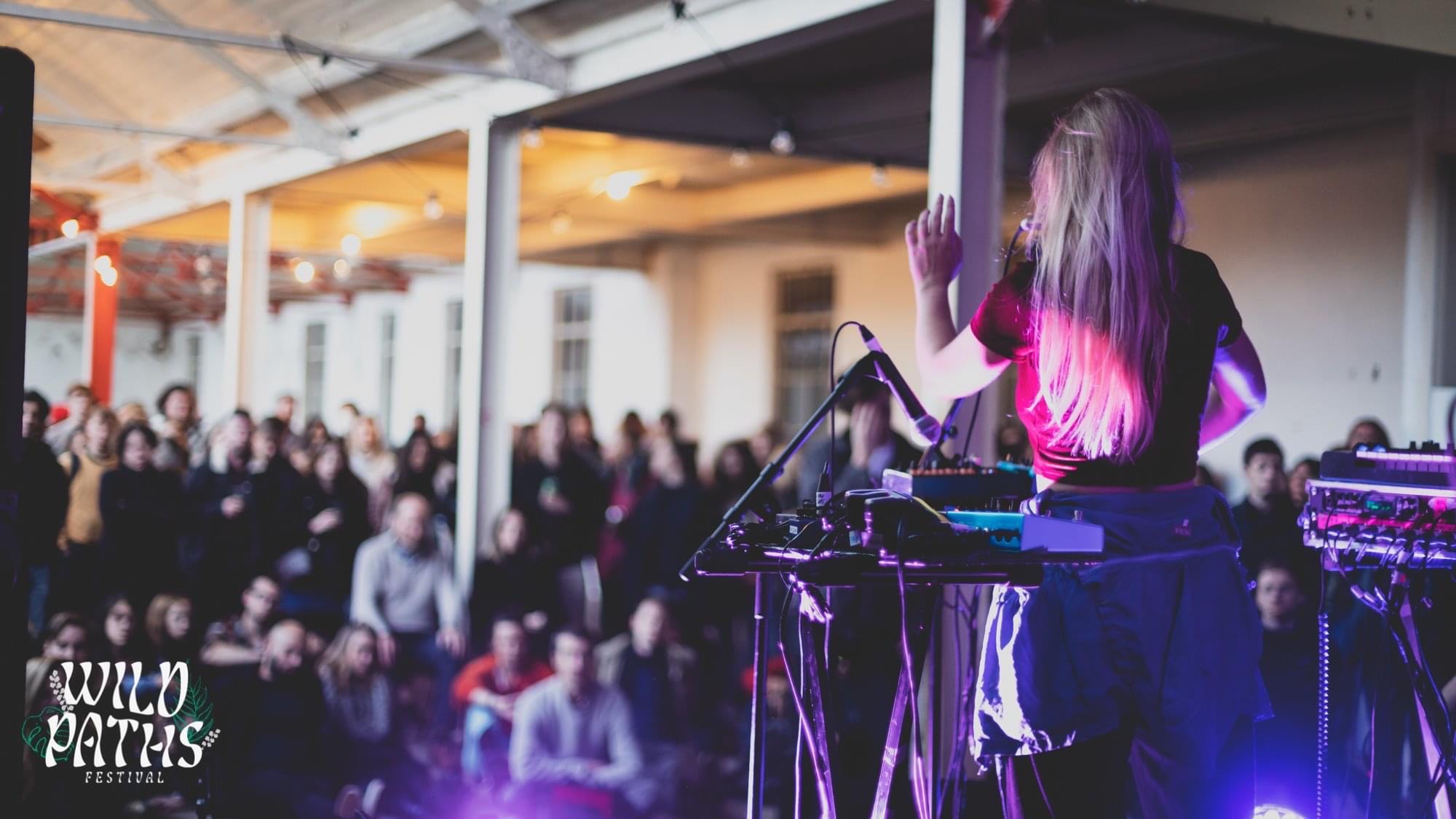 Photo credit : Andrew Gooding - @gooding.photo


How important is it that places away from the traditional big cities of London, Manchester, Liverpool, Brighton are encouraged to thrive creatively?

It's really important. Norwich is a city, but it's tucked away in the armpit of East Anglia and so sometimes it gets overlooked on tour runs. We have to work really hard as promoters, event organisers and members of the cities music community to provide platforms and opportunities for creative exchange to happen because without attracting the gaze of music agencies, national promoters and other music institutions we aren't going to see Norwich's true creative potential reach fruition.


For people looking to gain experience in the music industry, what sort of grounding can a volunteer role at Wild Paths give them?

I hope that all of the volunteers involved with the festival get a chance to gain valuable experience in a number of areas of event coordination and delivery. Though me and Charlie (Head of Staffing) will assign volunteers to specific roles (artist liaison, stage hand etc.) we try to facilitate opportunities to experience a number of different festival roles. You also get the chance to be a part of the best festival team on the planet.



Photo credit : Andrew Gooding - @gooding.photo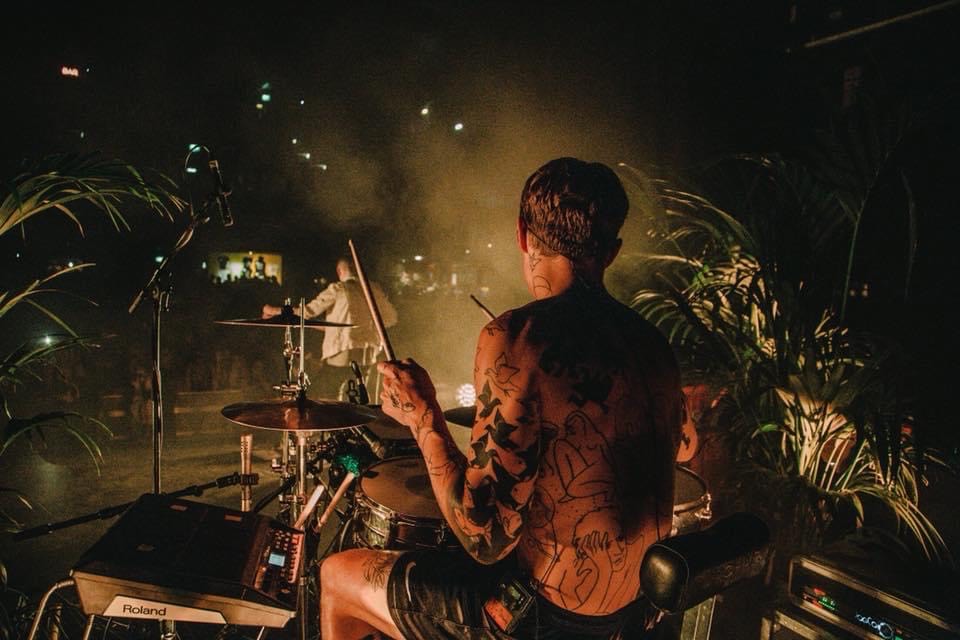 And more broadly, how do young people get experience in the promotion / booker world?

The age old cliched response is 'just go out and get it'... and although motivation and persistence is crucial, I'm going to add a couple of more specific pointers.

If you're an artist, be your own promoter too; hire a venue or find a space, invite your favourite up-and-coming bands to play and then book yourself as support. This may seem a stretch but you'd be surprised how many bands are just hungry to play new cities (regardless of the promoters credential) and if you've got a little social tact, some friends who have access to a PA and a desk and keep an eye out for decent space you can make some waves and have some fun in the process.

If you want to run a festival, firstly you need your head checked and secondly you should go door-to-door meeting venue directors or better still invite them to the pub buy them a beer and then start plotting!


What are you excited about for Wild Paths 2021?

Unlike previous years, this year I will be actually playing the role of festival director, rather than racing round the city in my Dad's bright blue transit trying to ensure every venue has the necessary backline and technical equipment for that day's program.

In 2019 I actually had to evacuate the festival's main venue on the last day of the Wild Paths weekend, when an over-sensitive fire alarm was triggered by the venue's haze machine. I ended up grabbing a megaphone and marching an audience of around 1,000 people down the street while the venue was checked and the haze cleared.

So I'm excited to actually see some of the music and attend a conference panel or two this year.

wildpaths.co.uk/