In Conversation With
Amy Wilkes
Barbican
Marketing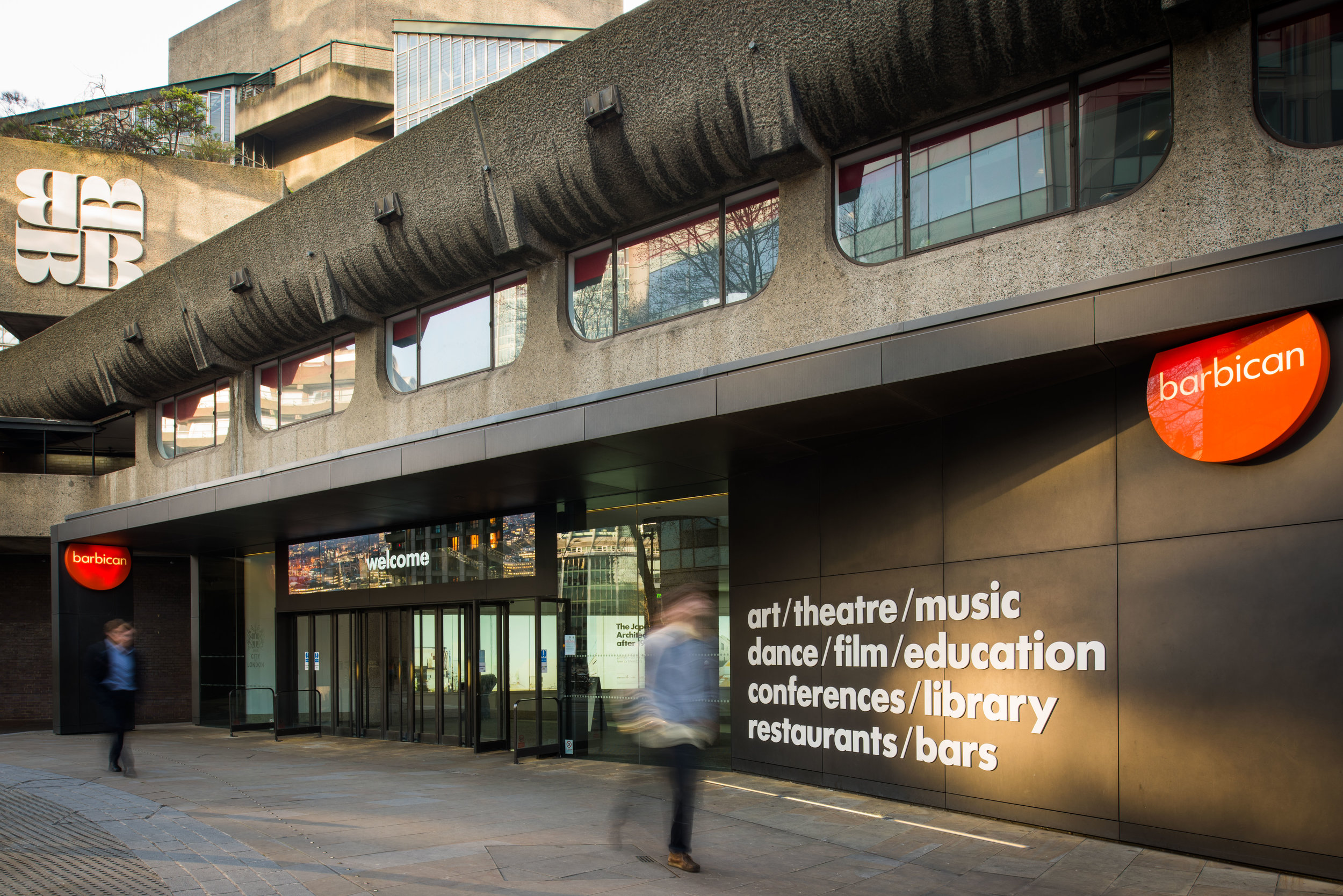 From devising lengthy story telling campaigns designed to connect with audiences on a large scale, to commissioning artwork to tight deadlines and thinking quickly to improve the sales of under performing shows in innovative ways, music marketing is a role that requires a level of adroitness that goes beyond the basic job description. Especially for an institution as big and beloved as the Barbican.

Since March this year, the position of Marketing Campaigns Manager (Contemporary Music) at the Barbican has been held by Amy Wilkes. By spending time writing for music zines, playing in bands, volunteering for the likes of BBC Introducing and working with record labels, Amy has combined an impenetrable love for music with a desire to learn the ropes and a natural flair for promotion.

We spoke to Amy to learn more about her job, her career so far and how invaluable real life engagement with your chosen field can be.


What did you study at University?

I studied English Literature. So kind of different to what I do now, but when I first went to uni I really wanted to be a music journalist. That was the one thing I really wanted to do because I'd written for loads of zines and websites when I was a teenager. But then I met a few music journalists who told me not to study Journalism because they said it's quite a specific path, and instead to get a humanities degree in something that I enjoyed. So I did Literature at school and tried to stay involved with music through extra curriculums.
Have you always been involved in the arts or were you primarily working in marketing first?

I always played music a lot and when I was 16 I started working on BBC Introducing when they used to have local stations. So I produced the BBC Introducing shows in Norfolk because I'm from Norwich and used to do bits of volunteer work for them like doing holiday courses with kids learning to produce radio shows. I really enjoyed doing that. I promoted shows and wrote for zines in Norwich and then when I went to uni I did more volunteer work with BBC Introducing in London, working on some events that they did.
I suppose all that was free work – unfortunately we work in an industry where you're kind of expected to do a lot of free work. My first proper job out of uni was working for a music education charity, organising events and doing a bit of marketing there, so that was my stepping stone to then coming here. Externally from work I also help run a volunteer-based music venue and am in a few bands, so music dominates my life.
How long have held your current position at the Barbican and can you tell us a bit about how you came to work in that role?

I've only been in this role since March. I did marketing and events at a music charity for a couple of years before I became Marketing Assistant here at the Barbican – so a role below the role that I'm in now. Then I worked in a few different places, like for a record label and in a theatre as the marketing manager before I came back here as the manager.
How would you say those jobs have influenced how you work in your role now?

I wasn't so keen on working in big corporate places where I had less responsibility, and the drive was really for sales.
The theatre I worked at as Marketing Manager was really nice because it was a really small team so I lead all the marketing and it was really nice to jump into the role and have a lot of responsibility and control. But I knew theatre wasn't my thing and that I wanted to go back into music, so I worked briefly on the digital team for
PRS for Music
, and that was good but a lot less creative than the role I have now because it was very digitally focused but I learnt a lot there that was useful.
How do you think marketing for a not-for-profit organisation such as the Barbican differs to marketing for a profit focussed business?

I don't have a lot of experience of marketing for profit other than the brief work at the record label but I think a lot of it is down to the people who work there. The people who work at the Barbican, and who worked at the theatre and the charity, are there for the love of it. You don't go into these jobs for the money, because the money is just not as good as corporate or commercial stuff. The people that you have here really know their art form and are really passionate about it. They really care about what we're doing and how we're benefiting the local community and the art that we're producing, and trying to make it as successful as possible.
Do you still have a lot of creative control even though there's stakeholders and other outside interests. Are you allowed to just get on with what you feel is right?

We do have a lot of stakeholders, but I feel it's still creative in terms of the campaigns I put together and the visuals that we do. We have a lot of freedom in that our programmers and art-form leaders really trust us and know that we know what we're doing. We know our audiences and a lot about music, so in that way it feels very free and like we have a lot of control. But as with all organisations we have a very tight brand that we have to stick to, but I think that having a strong visual brand is a good thing.
Lots of the stakeholders in the Barbican believe in the Barbican and what it does, so you don't really feel them on a day-to-day basis. We're part of the
City of London
; they're our main funder, but we feel like we have our own identity so it's something that doesn't feel restrictive, particularly when it comes to marketing.
What are some of your favourite campaigns you've worked on?

I quite like working on the bigger-scale stuff rather than the small individual things, partly because when you combine shows into a bigger campaign like a festival or a season you have more money so there's more you can do with it. The most fun things are when we can commission really nice artwork with up-and-coming illustrators because there's a really nice two-way relationship whereby they're also really happy with the profile that the Barbican can give them.
An example of that is where we did a Japanese series, where we had four shows from Japanese artists. We got to do some really nice content, working with illustrators and designers and a special podcast series where a few different record collectors, like Howard Williams from Japan Blues, talked us through their record collections. We also had a really long blog piece about Japanese underground music from a journalist called Ian Martin who lives in Tokyo. So it's really nice when you have a
bigger story to tell
and can be really creative with it – people really engaged with that and got on-board with it. Those are my favourite ones to work on.
What's the biggest challenge about working on the bigger scale campaigns?


It really depends on the campaign. Obviously it's always challenging if you have shows that aren't selling so well. Sometimes it can be making sure everyone is on the same page – so we might have a really clear idea of how we want a campaign to look or a direction we want to go in and maybe the artist themselves isn't happy with it or doesn't want to go down that route. One thing you can find when working in marketing is that you have quite a different perspective to the artist themselves, and obviously they have every right to have a lot of control over how everything they're doing looks and is communicated. But then we also have an idea of how we want the Barbican to be communicated, and making sure everything we do is accessible to everyone and not just to artsy intellectuals. So there can sometimes be difficulty in finding common ground there.


What does an average work week look like for you in terms of regular tasks?


All the art forms at the Barbican work differently, so Contemporary Music is quite unique in that we don't put things on sale in seasons. Theatre and Classical will have one or two seasons throughout the year where they announce everything. We don't work like that – we put things on sale as they're ready so it's very much a weekly rolling thing where we have up to five shows going on sale every week. The whole team meets every Tuesday morning and we talk about what's going to go on sale the following week, and then from there we pull all the assets together, writing all the copy, making sure everything is signed off from the artist. Then on the Monday and the Tuesday we'll build the event pages and prepare the emails that are going to announce everything on the Thursday.

That's the regular weekly stuff, then we have campaigns, research and reporting that are ongoing around that as well.


How big is the team?


The Contemporary Music Marketing team is just two people – myself and the Marketing Assistant. Then we have senior managers and heads of department above them.


How do you stay up to date with current marketing trends and techniques?


I think a lot of it is just staying up to date with what's going on in music and the arts. I think, from just being engaged in the arts, I'm constantly seeing different content, ads, billboards and projects from competitors and other organisations from within the field, and getting ideas that way. One of the areas which is progressing more rapidly is digital. We have an in-house digital team who are constantly thinking of new ideas and feeding them back to us for our campaigns, and we work with them a lot on the content we produce. And we sometimes work with agencies who make suggestions about what direction the campaigns could go in.

I don't really do much networking except for online and on Twitter. From just staying aware about what's happening in music you naturally pick all those things up, and because I'm attuned to it, sometimes I'll feel like a real geek when I'll be like, 'look at this really cool flyer – I love the approach they've taken to the design on it', and everyone thinks I'm a real weirdo for being excited about a flyer.


Lastly, what advice would you give to someone who is just finishing uni or is looking to go into marketing within music or the arts?


I never really went into marketing because I wanted to go into marketing, I just ended up doing it because it was the route I ended up in, and I'm quite lucky that I enjoy it. It was definitely wanting to work in music that led me here. So, with arts marketing, I think that's more important than the marketing itself. If you really want to work in theatre marketing then you need to know theatre really well, and if you want to work in music marketing you need to really know music.

One thing for me is that I've always been really involved in local scenes. When I was in Norwich as a teenager I went to loads of the gigs and got to know the bands there, and that's how I got known a bit more, and then the same happened in London. You make connections that way. You should make sure you're connecting to your experiences and everything you're involved in is to do with the art form you're interested in, and that's certainly something people have looked for in this role.

I'm reluctant to tell people to do lots of work experience because that usually means free work, which is really inaccessible and unequal, but unfortunately that is the route I took when I was doing my A-Levels and was able to do a lot of volunteer work before I went to uni. You just have to really show that you're really engaged and eager, because that's what people are going to look for.

barbican.org.uk/whats-on/contemporary-music
@amywilxy